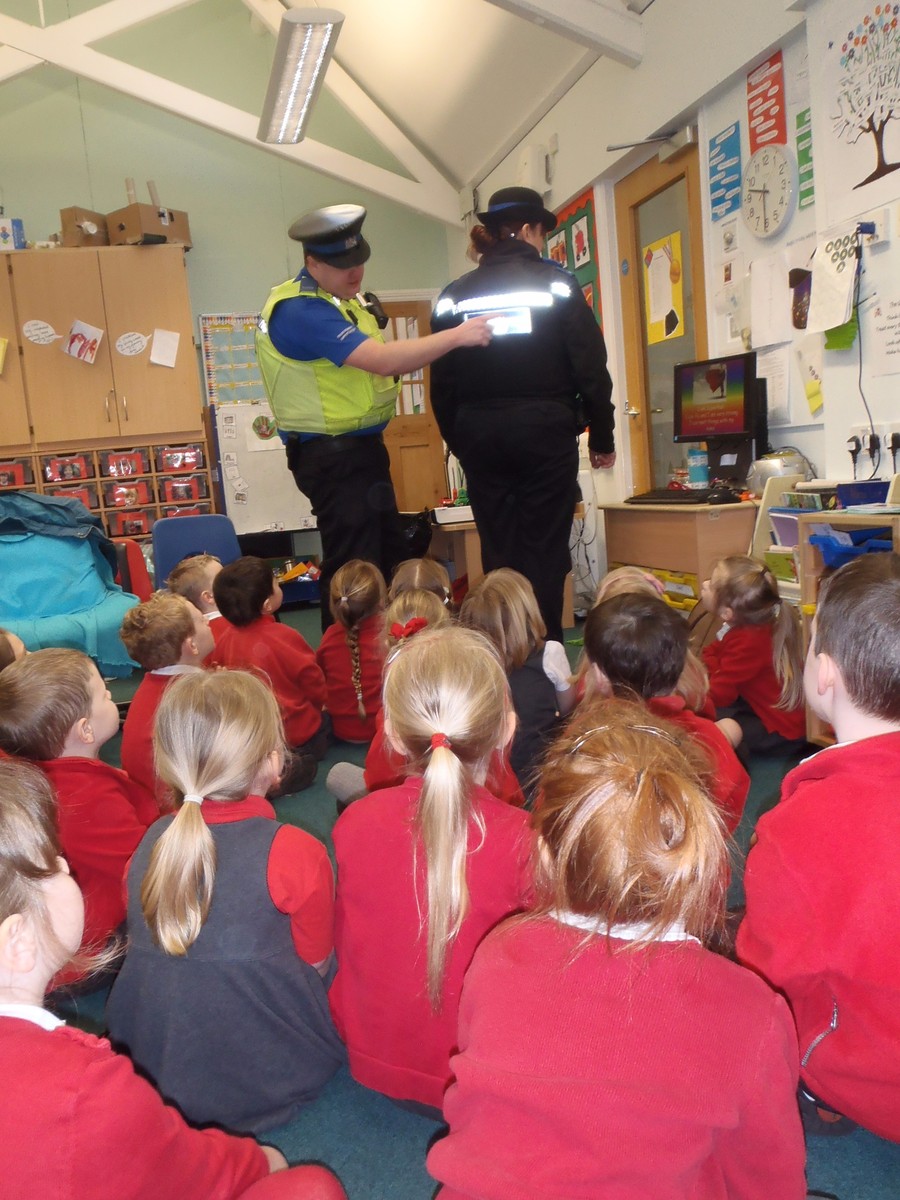 Hedgehog Class were lucky enough to receive a visit from the school nurse, the police and the firemen this term! They were excellent at asking questions and listening carefully to the people from our community.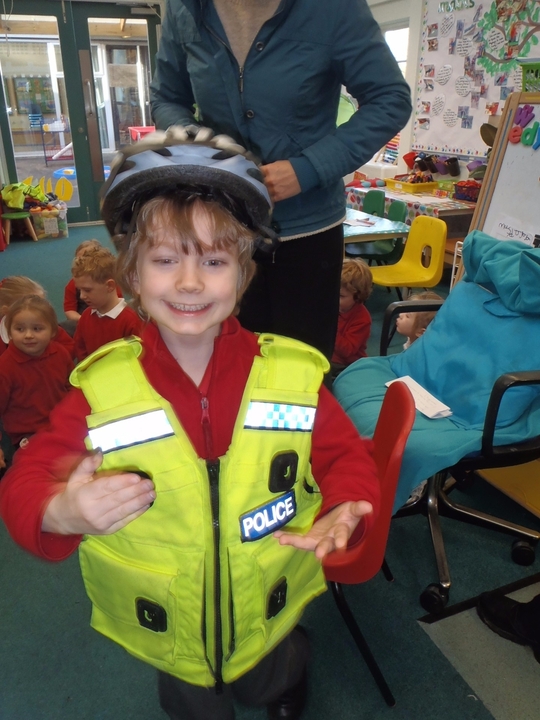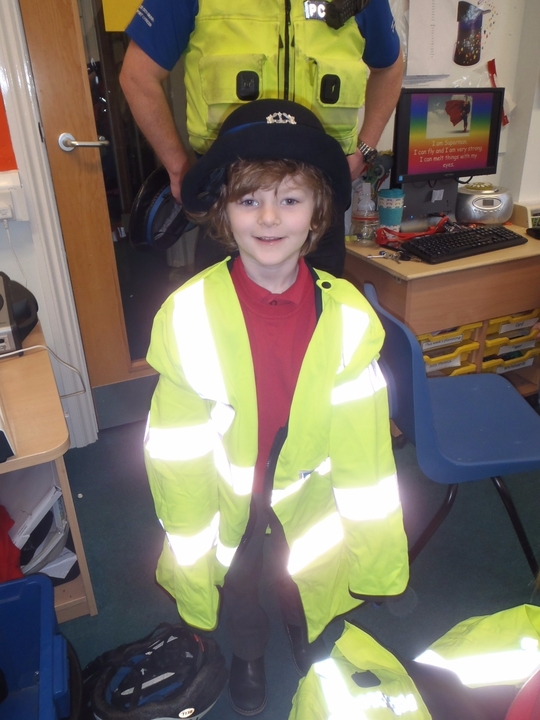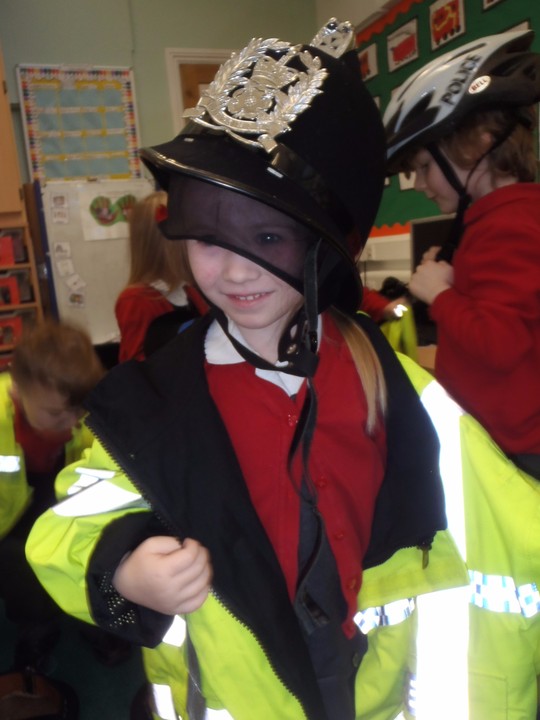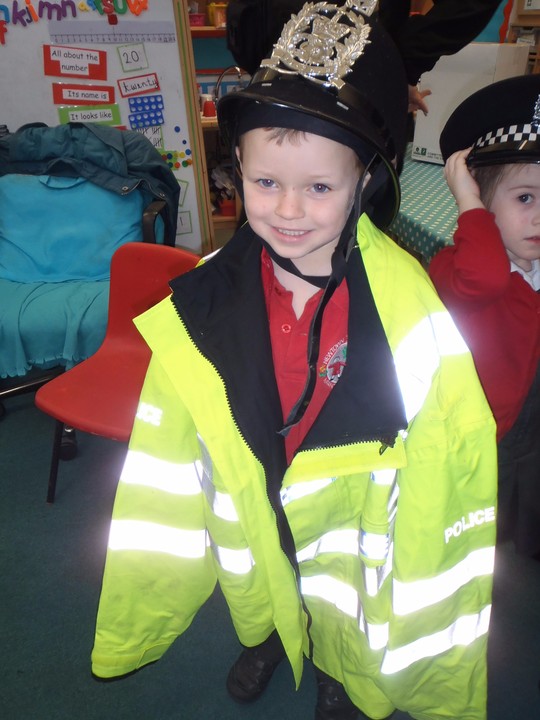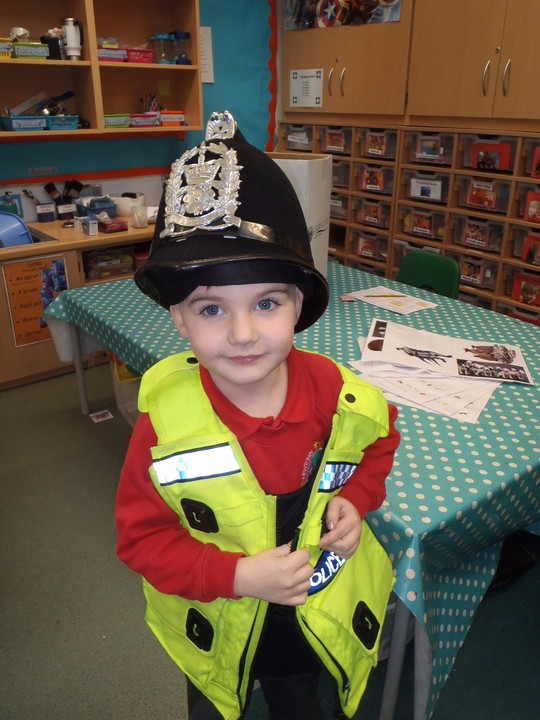 And then we tried on some of the uniform...
People Who Help Us
(Please click on the image below for topic information)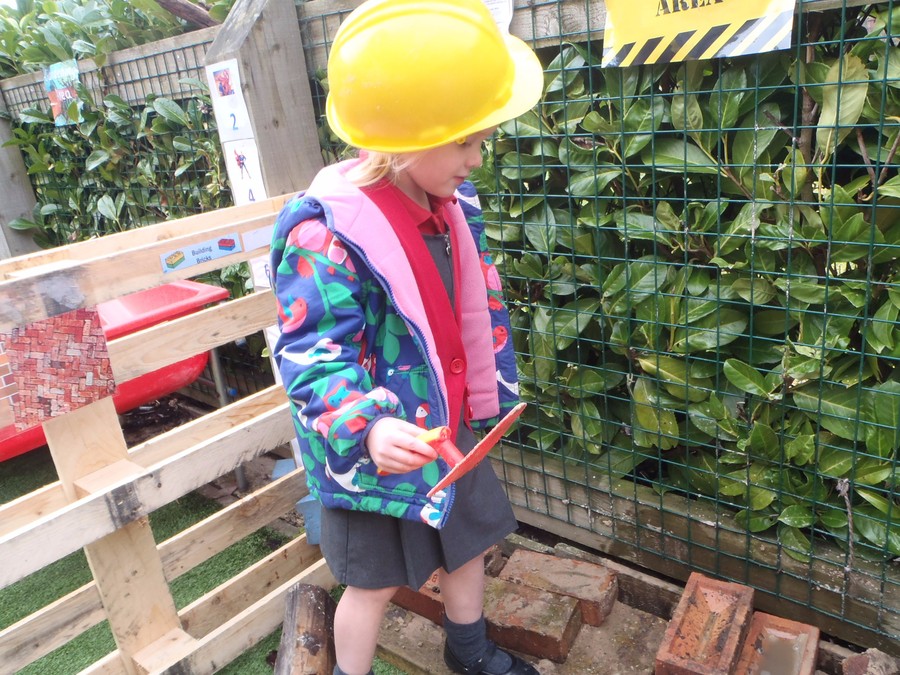 We also talked about other occupations that help us and the uniforms that those people wear. Here is Lilly as a builder, putting her cement together.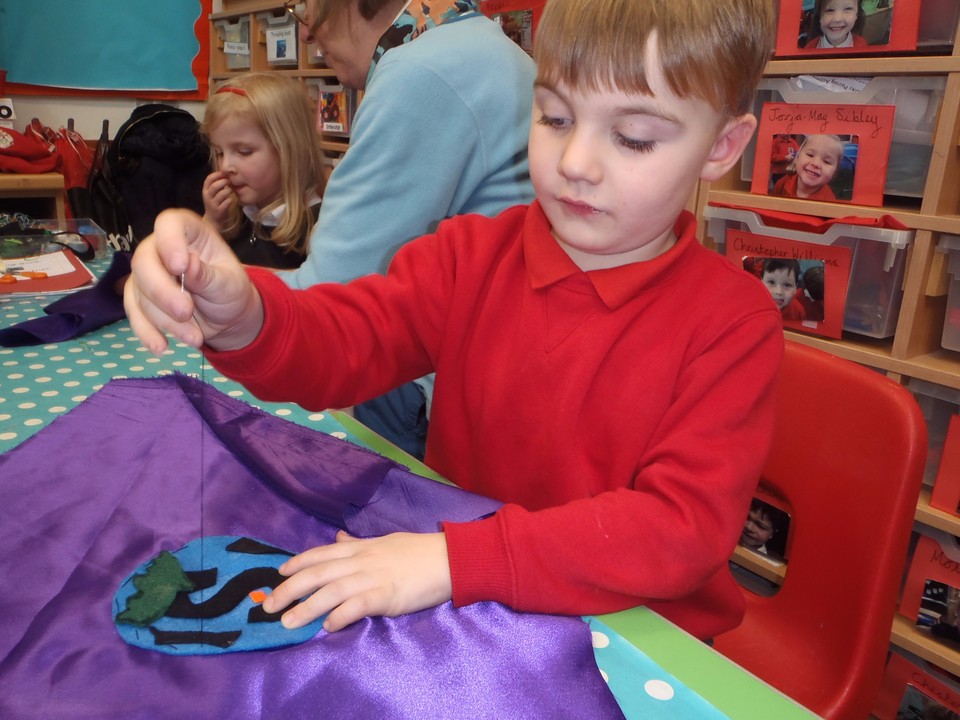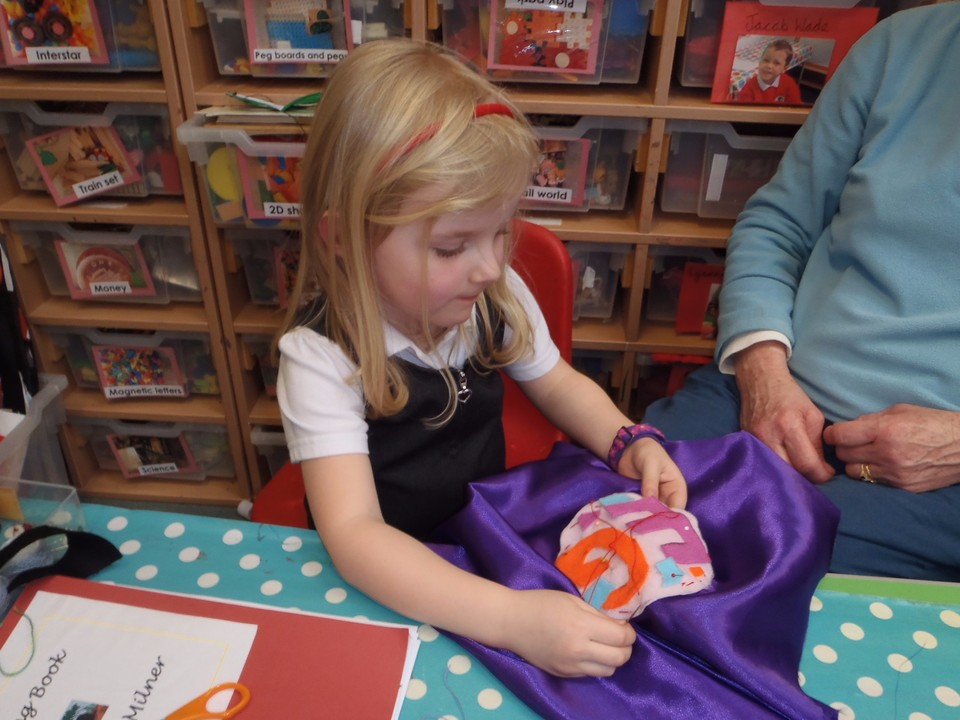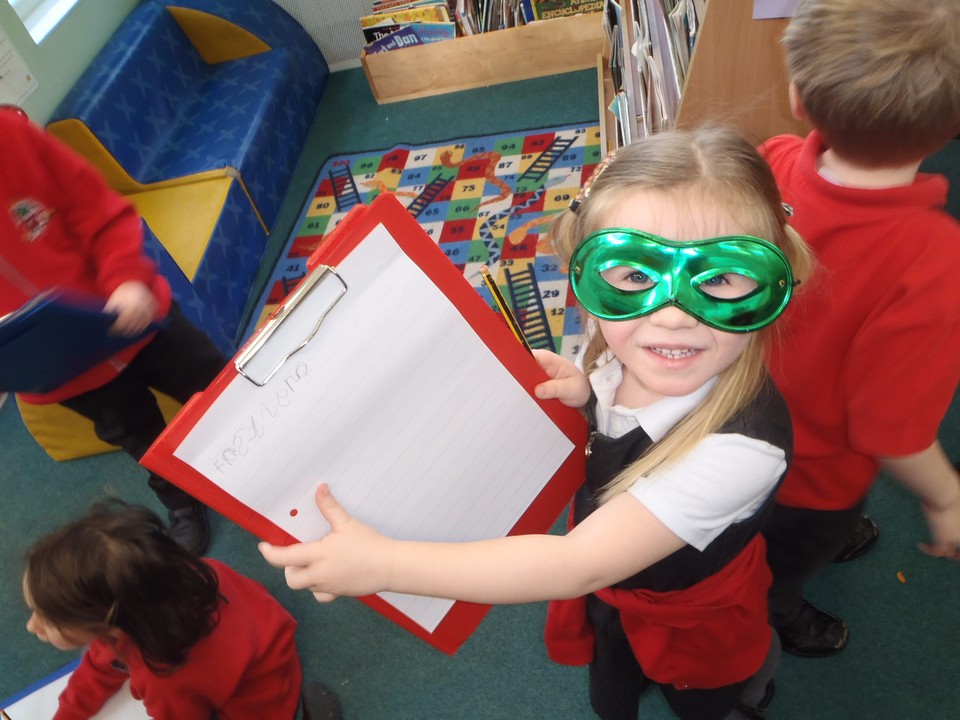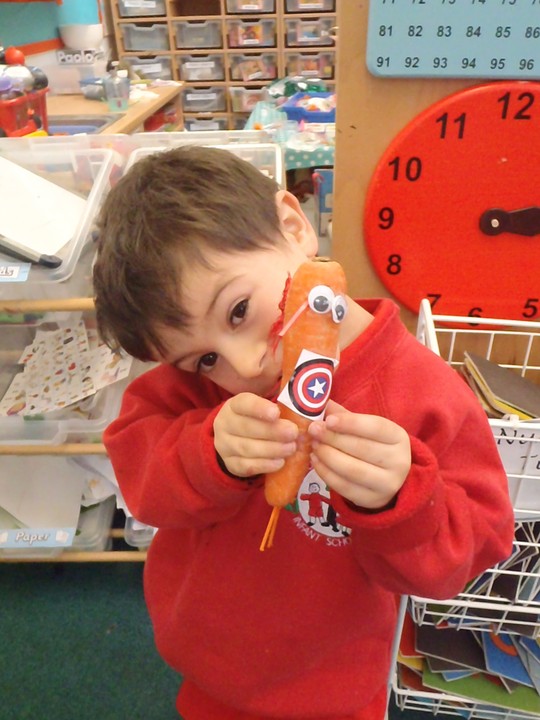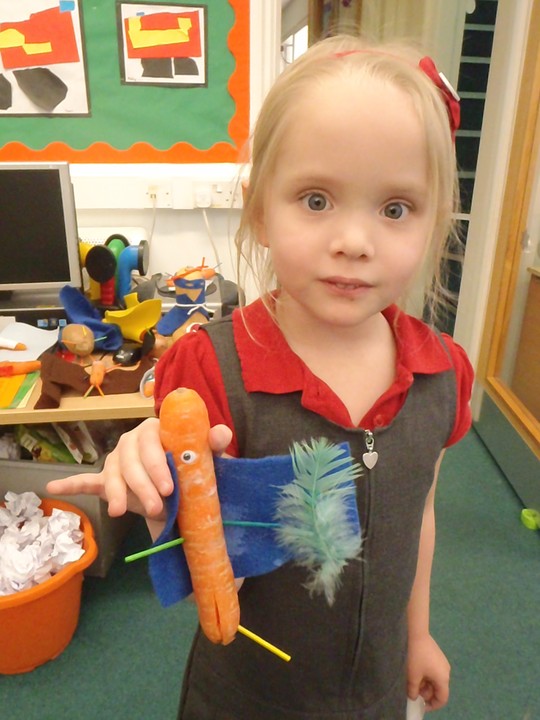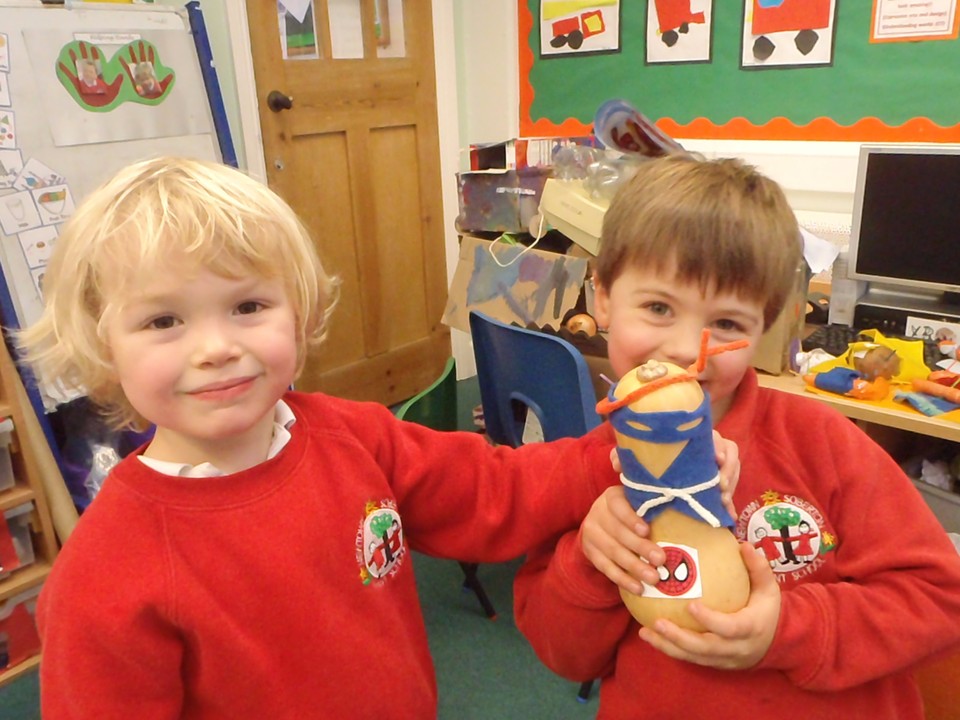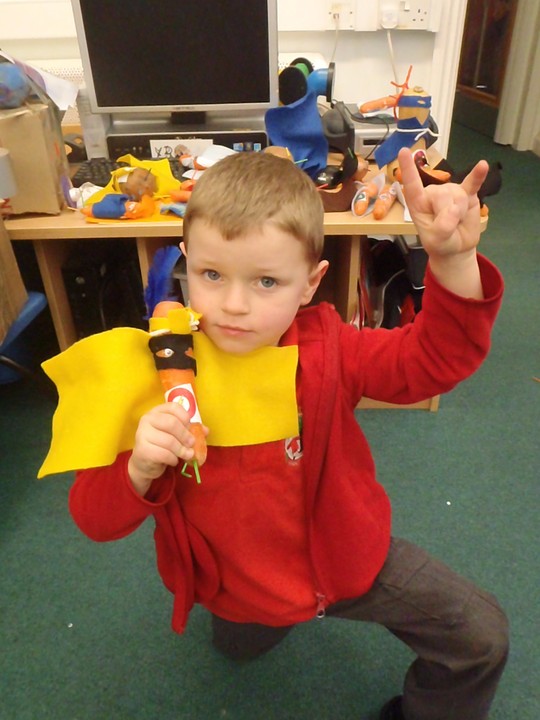 As well as our local heroes, Hedgehog class also learnt about Superheroes! They even made their own capes! After reading the story 'Supertato,' the children even made their own super vegetables. They were able to learn about which foods keep us healthy while designing capes and masks for them!Enter text...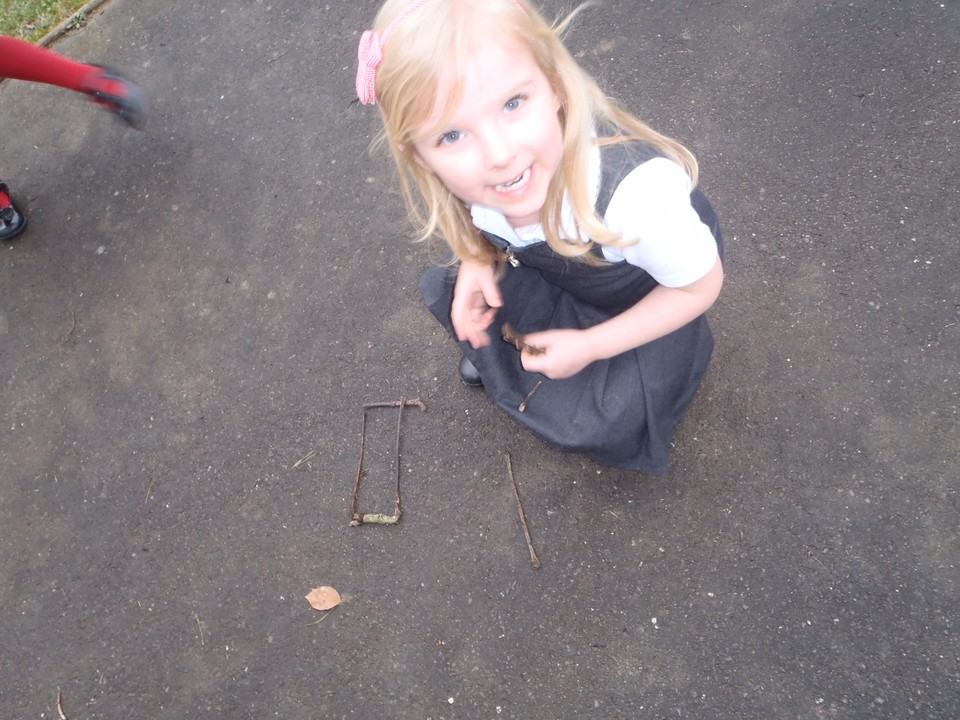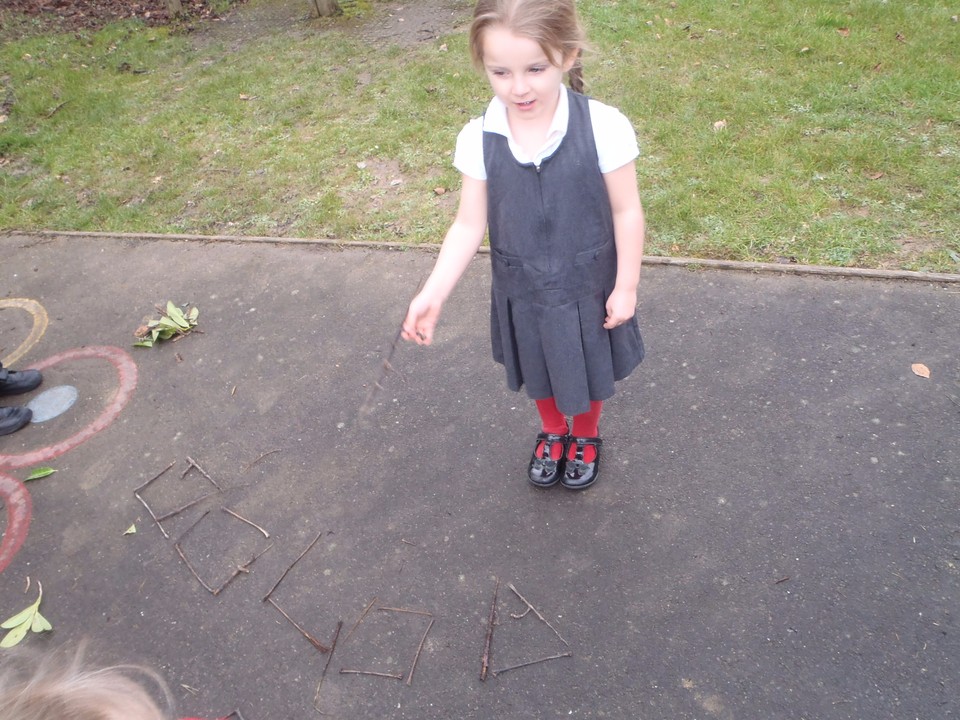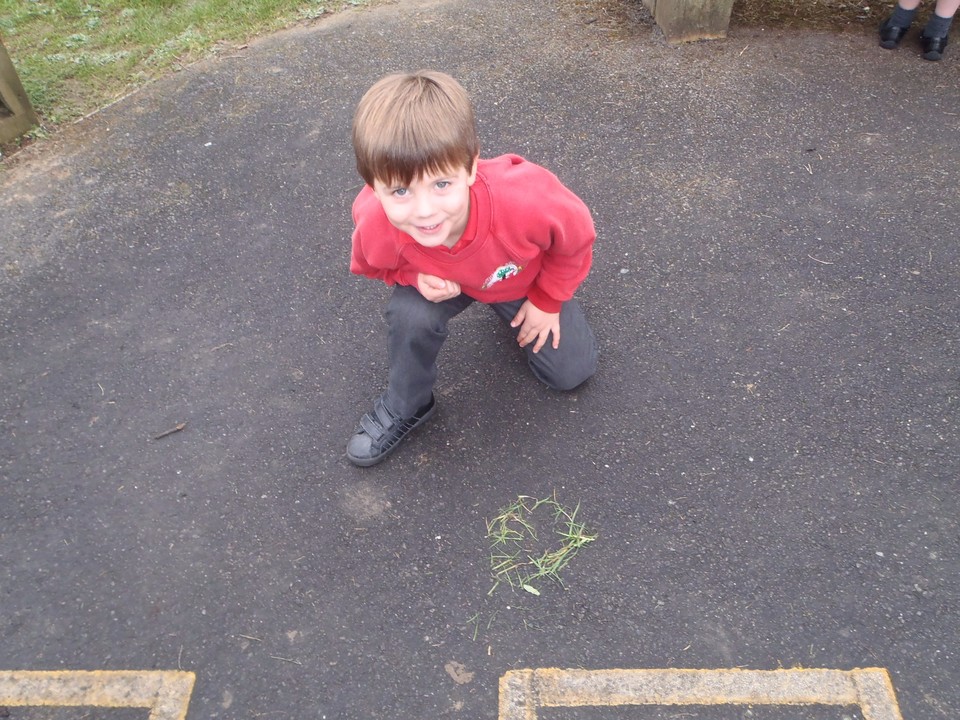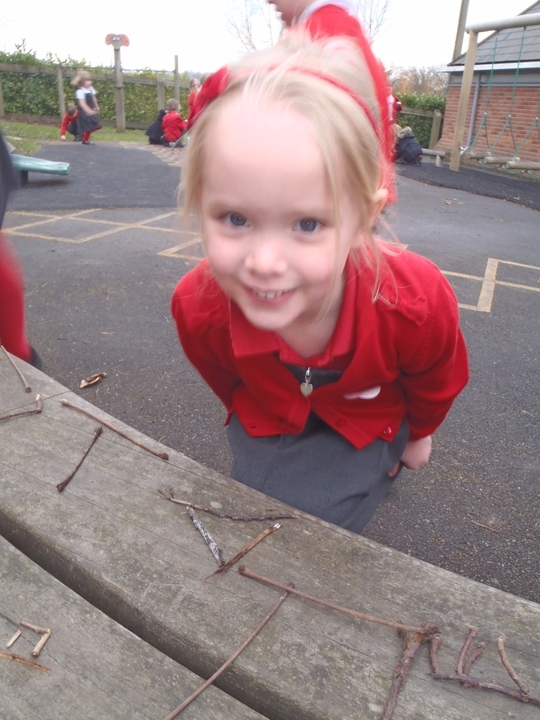 In maths, the Hedgehogs spent time learning about 2D shapes. Below are some of the shapes they made using nature they could find outside in the playground.