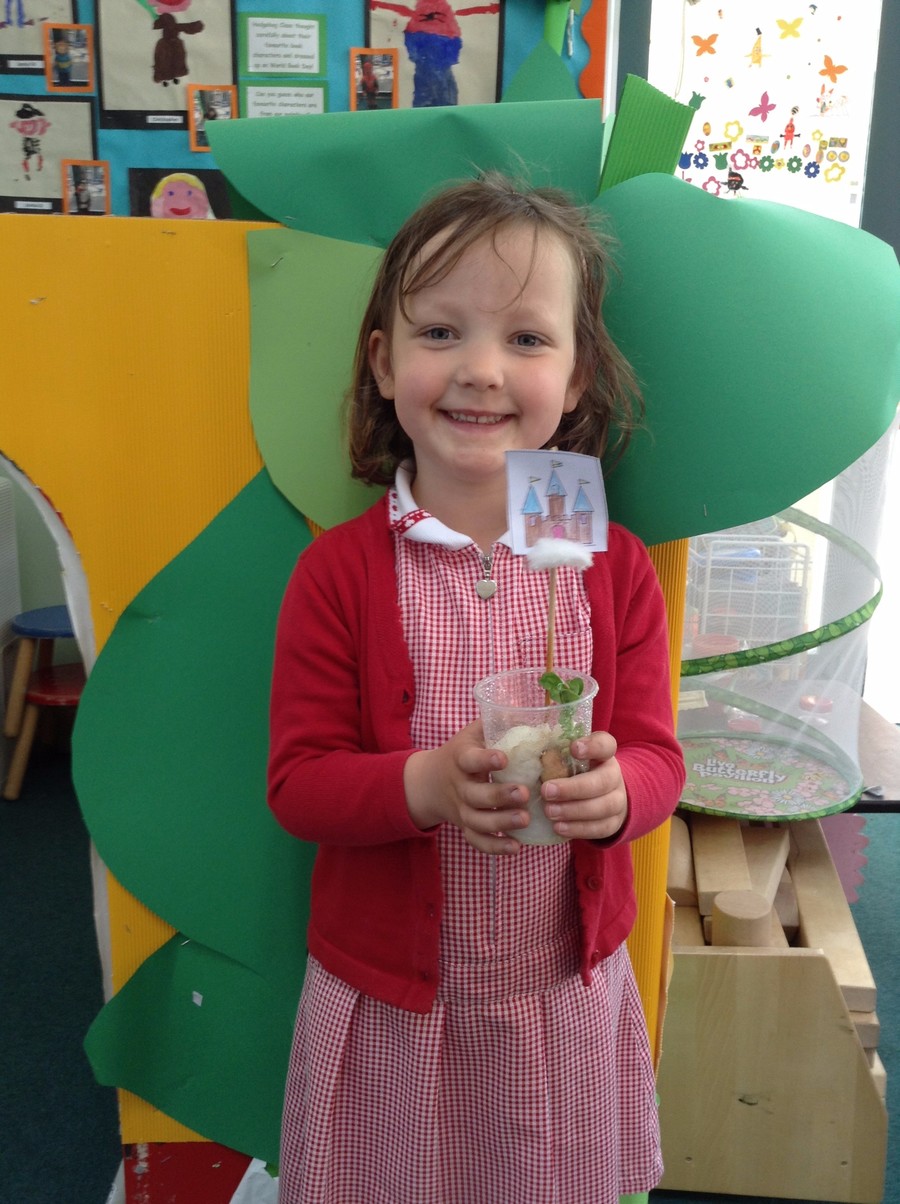 Hedgehog class have been learning lots about how things grow and change. We looked at caterpillars first and watched as they changed into a chrysalis just like the hungry caterpillar. We were very patient waiting to see them become beautiful butterflies.
Then we began looking at seeds and beans. Inspired by Jack and the Beanstalk as well as Jasper, we planted our own magic beans and we looked after them to get them to grow all the way up to our castles!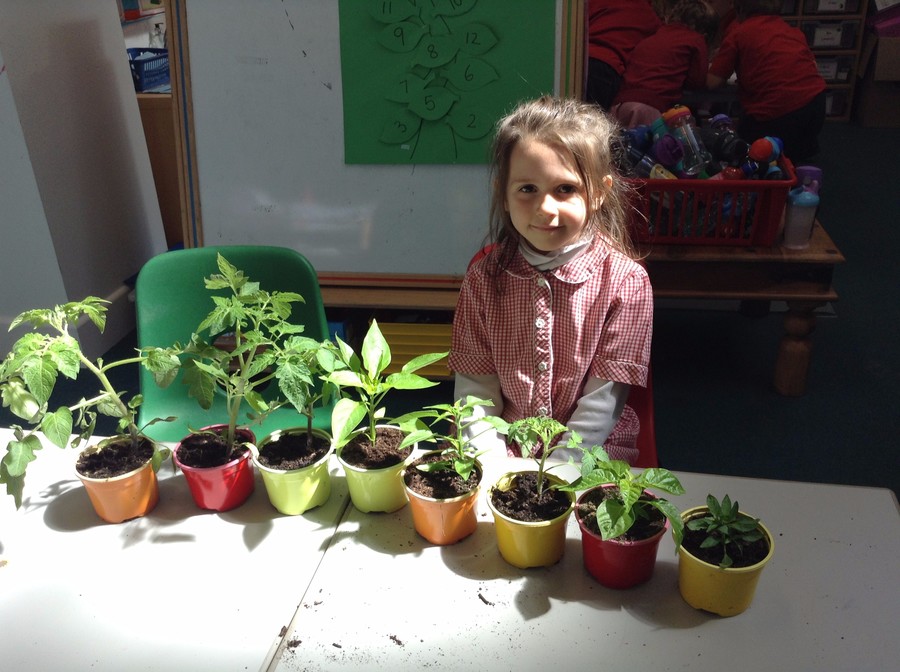 We looked at height, we compared different lengths, measured and ordered plants from shortest to tallest. We also measured ourselves against a tall beanstalk. Miss Wenyon was the tallest.
Growing
(Please click on the image below for topic information)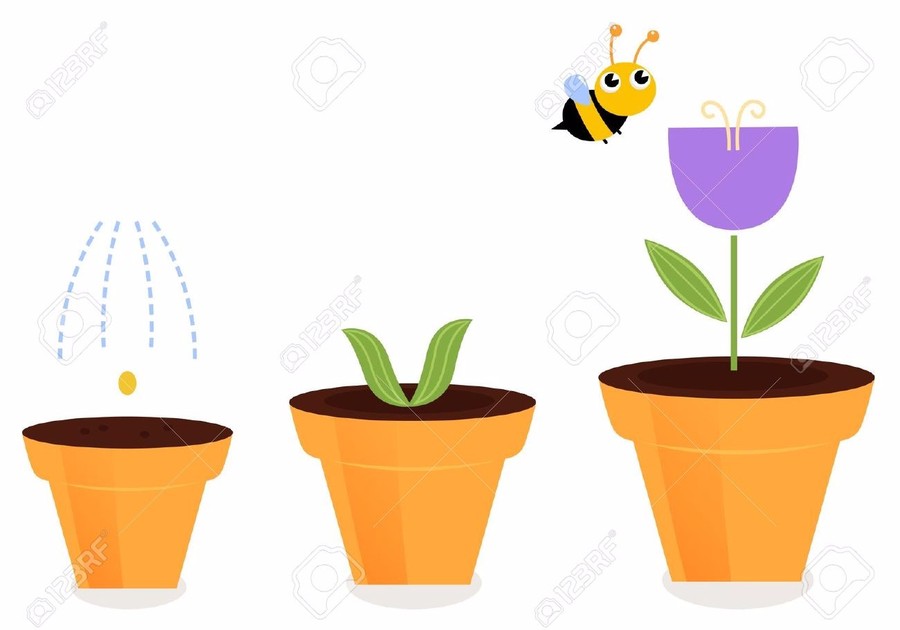 For our class trip this term, we visited the Sir Harold Hillier Gardens. We looked at different colours on plants and flowers, identified different leaves and trees and sniffed and explored lots of interesting herbs.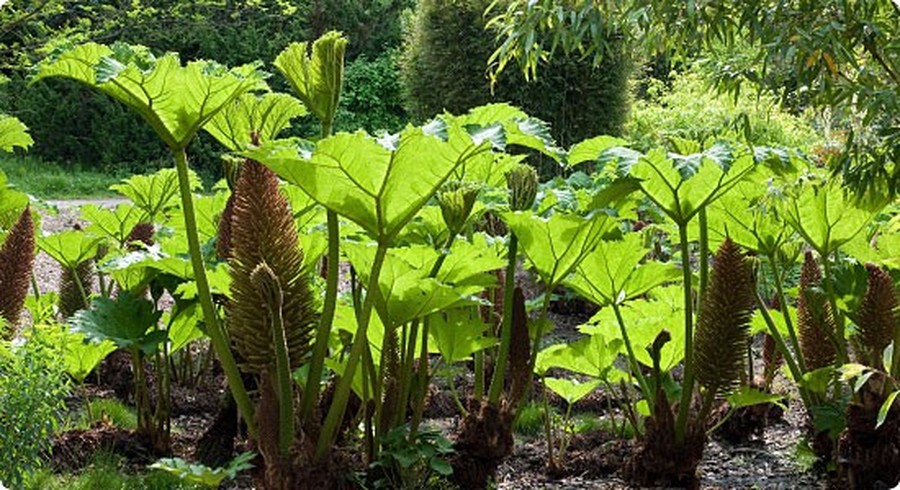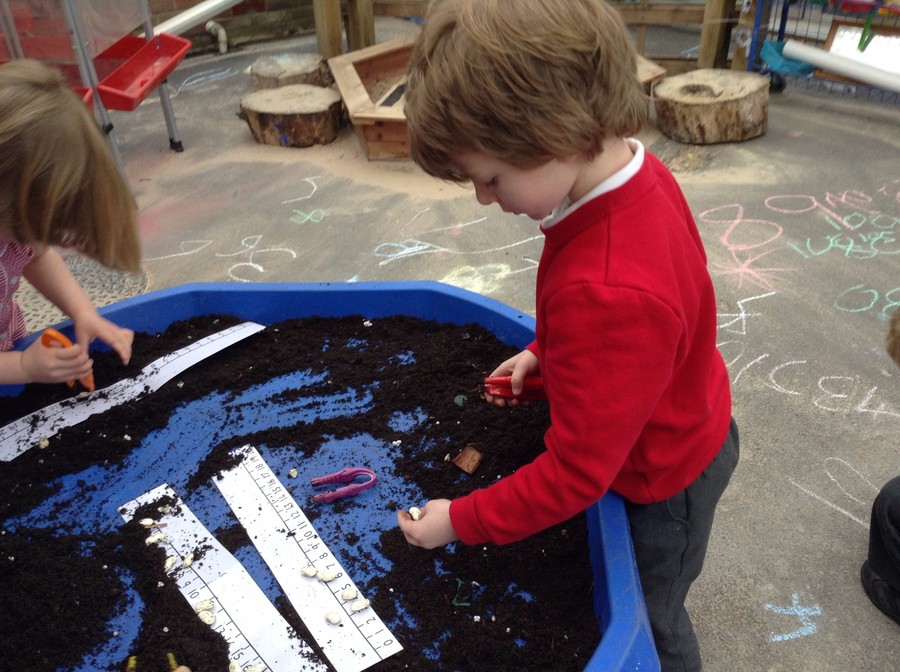 For fine motor skills this term we searched for numbered beans in the soil. We found them and picked them out using tweezers and ordered them along the number line. This was lots of fun!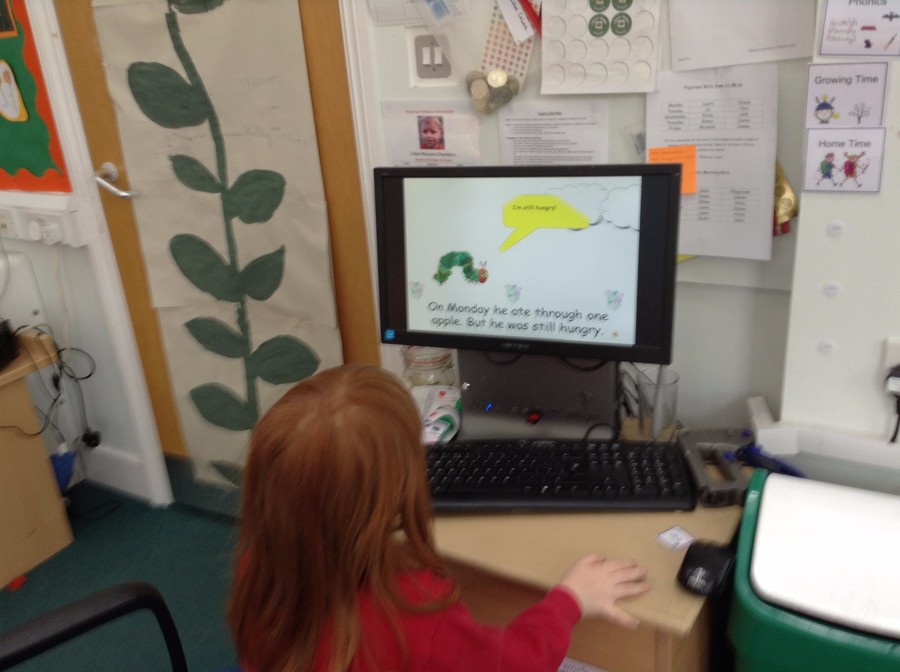 We found different ways to read independently. After reading the hungry caterpillar together, we enjoyed using the computer and the whiteboard to read the story to our friends.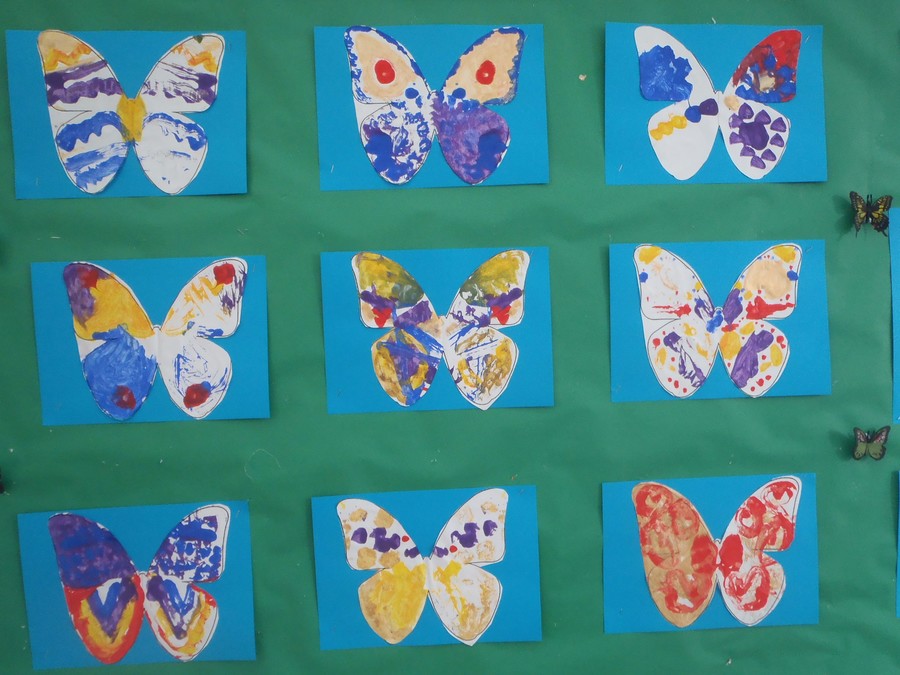 When we looked at how a caterpillar becomes a butterfly, we learnt about butterflies and the patterns on their wings. Thank you to Jamie's mummy who came in and taught us all about the many varieties of butterfly. We made some symmetrical butterflies of our own.