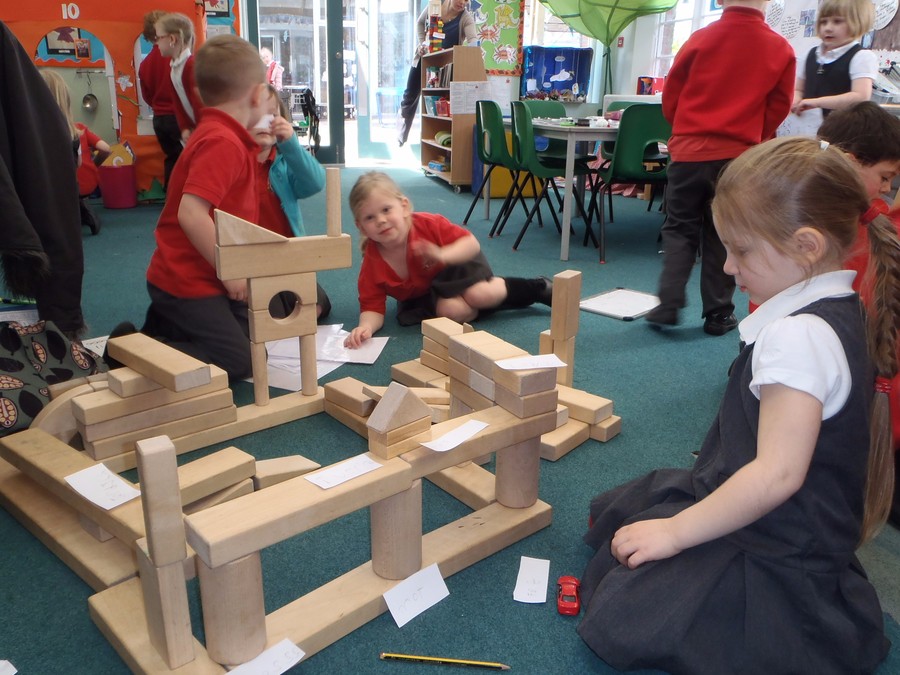 We worked hard to learn the different parts of the castle. We made some castles using wooden blocks inside and in the construction site outside. We wrote labels to say what part of the castle we had made.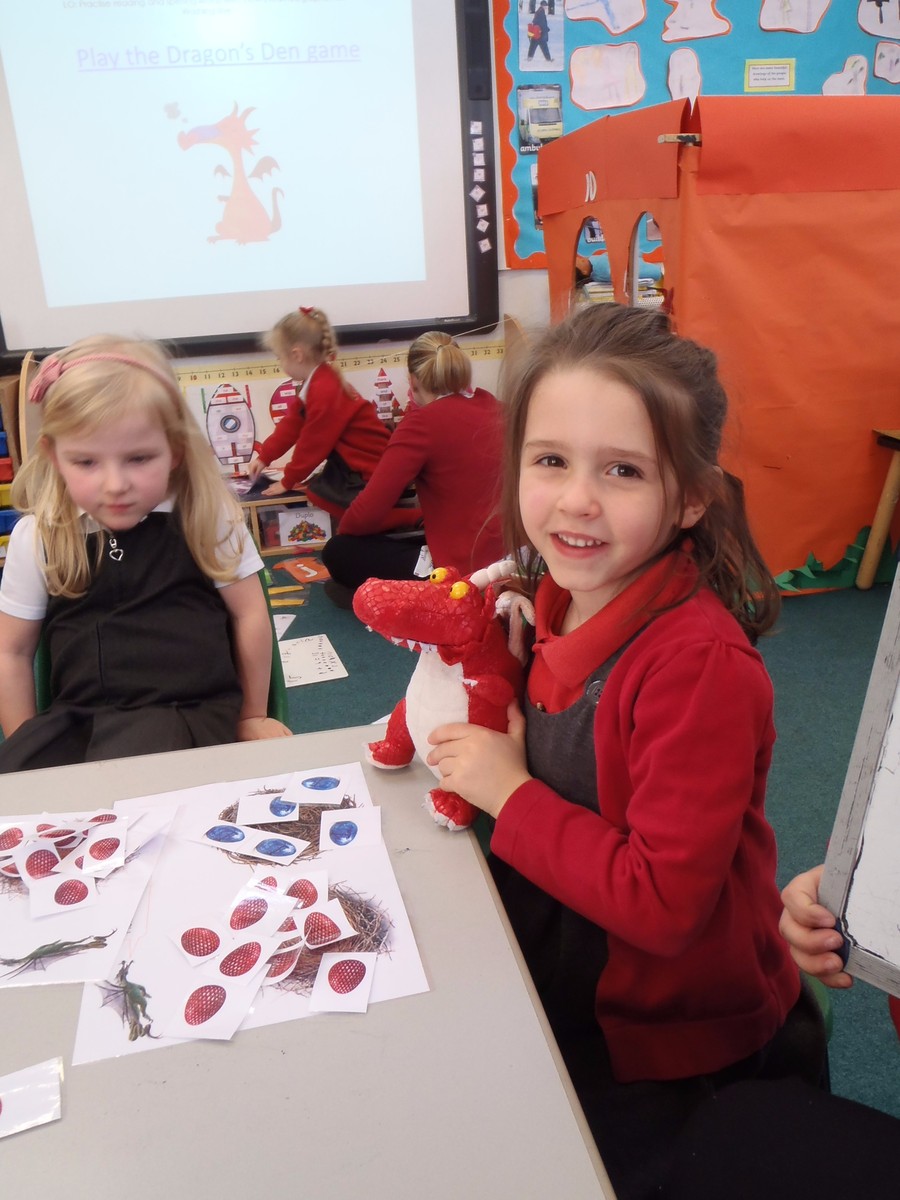 The dragon laid some eggs! Uh oh! We had to sort the eggs into red and blue nests and count how many there were altogether. We had lots of fun counting how many there were.
Castles and Dragons
(Please click on the image below for topic information)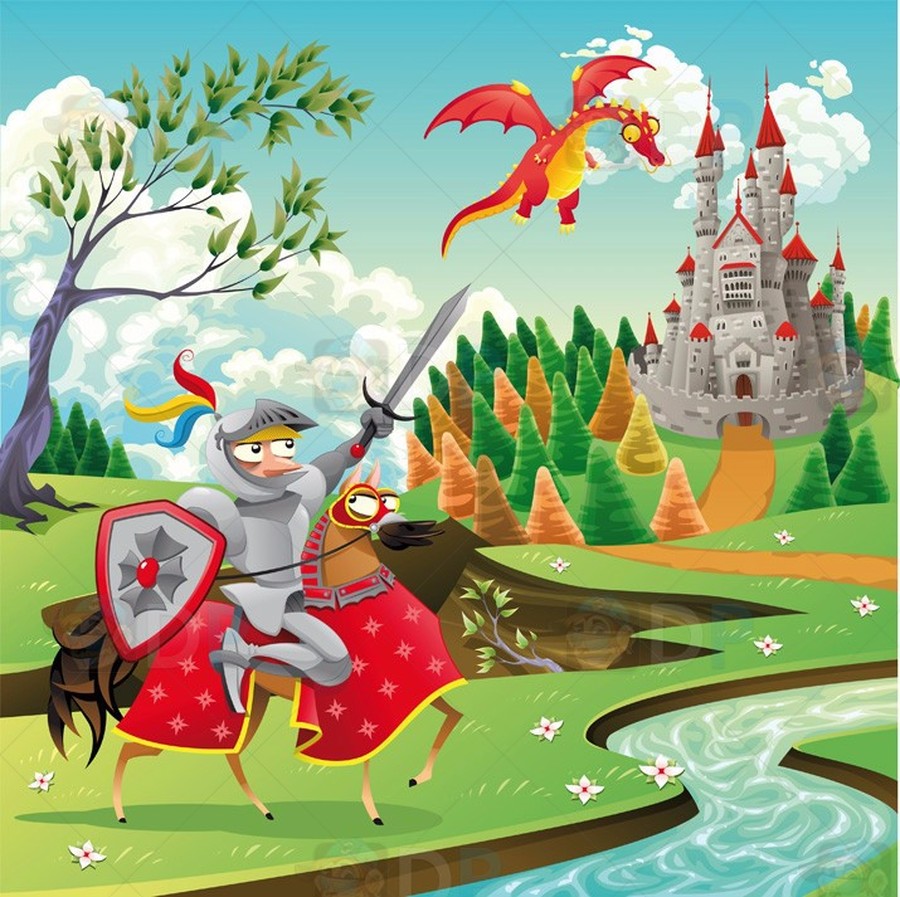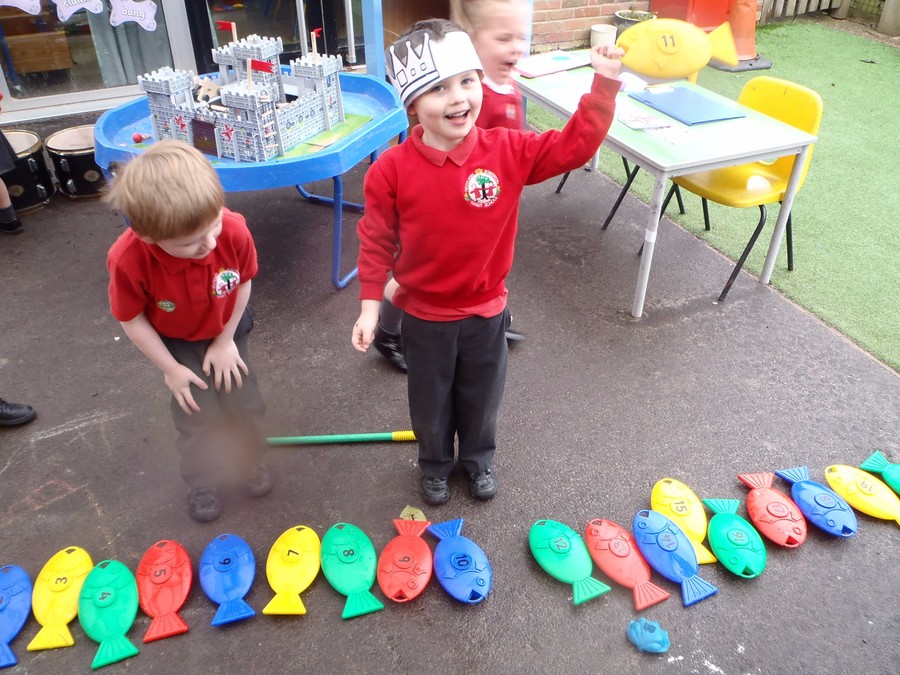 Our new numbered fish arrived and the king was able to find the missing number!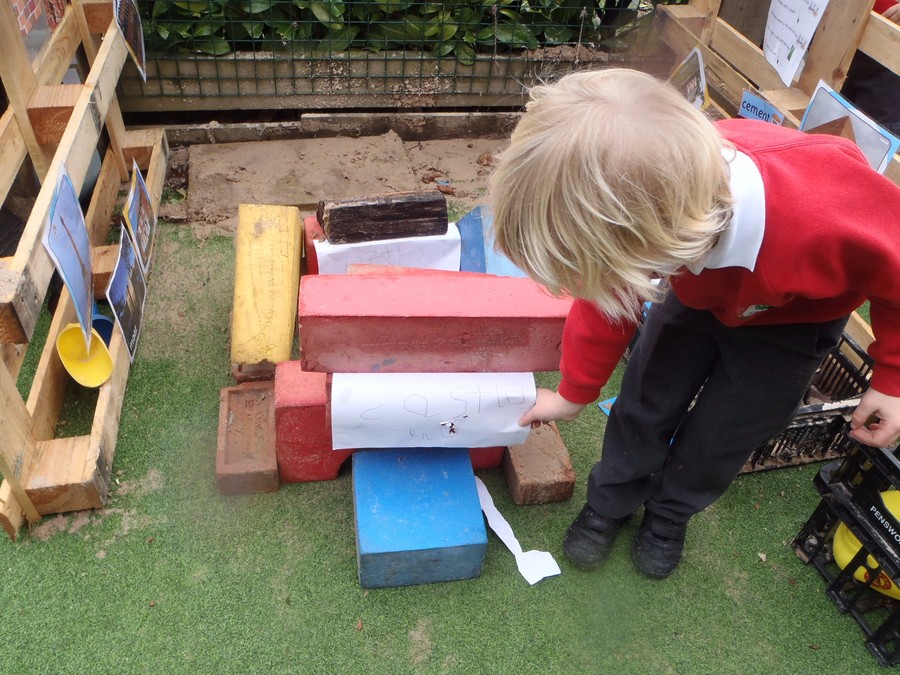 The writing above says 'The princess is in the castle,' we made signs for our amazing creative castles.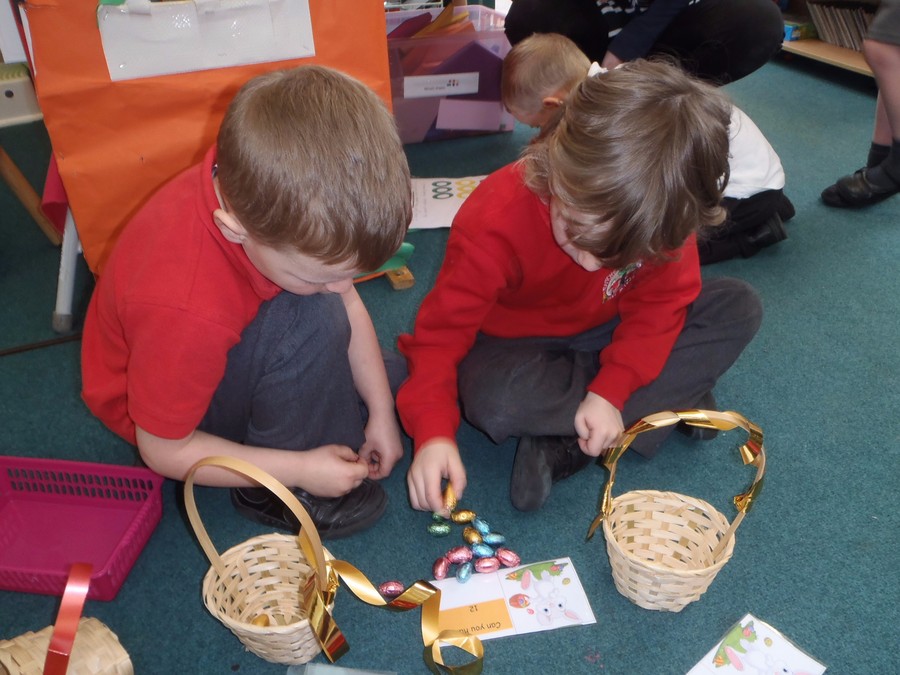 With Easter only a week away, we learnt how to share our chocolate eggs. Counting carefully into each basket.