We created story maps to help us retell the story of the Little Red Hen. We practised using actions too! We discussed why the other animals in the story did not want to help. From this we wrote our own speech bubbles focusing on the use of conjunctions to join our ideas.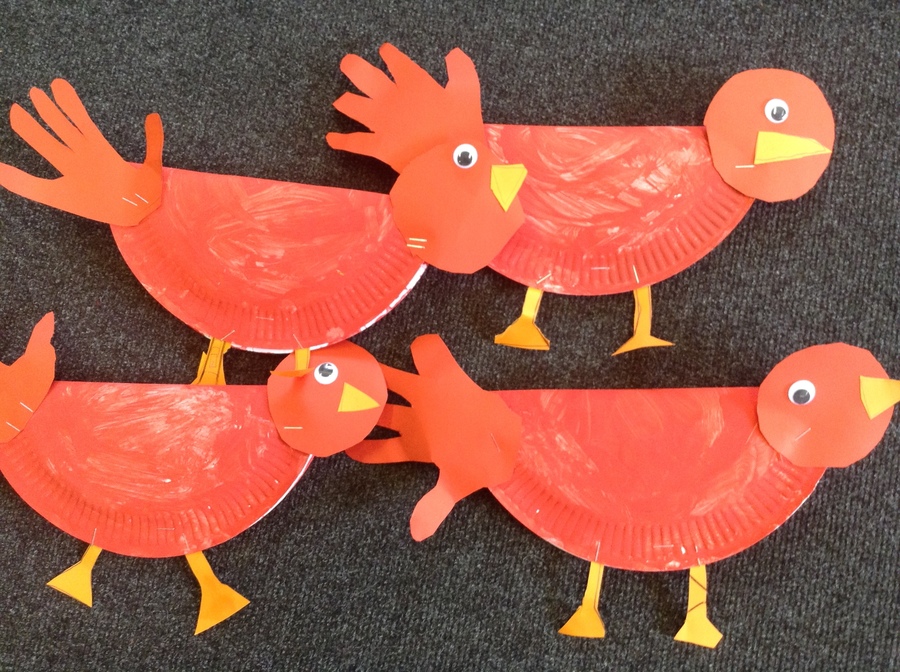 At the start of a new school year we have spent time talking about our classroom rules. We think it is important we are all kind to each other, we put our hand up when we want to speak, we look after our classroom and we always work hard and try our best.
Ourselves and Our Five Senses
We have been learning to identify, name, draw and label the basic parts of the human body. In particular, we have been saying which part of the body is associated with each sense. We created these self portraits using crayons. Do you recognise our faces?
We explored our five different senses through a number of practical activities. During our lesson about taste we tried different types of fruit. We then ordered them from those we liked the most to the least. Everyone had a different favourite!